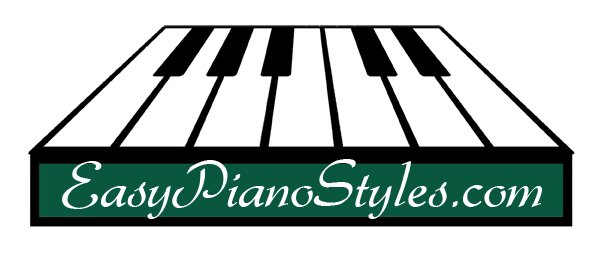 Thursday, December 2, 2010
Hello

Brad Ellis is a phenomenal pianist and arranger in LA. He grew up in Lexington, MA. I went to high school with him and we were both geeks in the glee club (well, we called it Madrigals and Concert Choir). It's ironic that he is now the accompanist on the hit Fox TV show Glee. Brad and I spoke last week about being on the show, collaborating with Billy Joel and how he got his break on Broadway. I know you'll enjoy this....

Questionnaire
I am contemplating starting a Membership Site, a subdomain of EasyPianoStyles.com. As a member, you would receive a one hour video piano lesson every month that would teach you how to play a specific song. You will receive one video every month covering many different genres.

In each genre, you will learn techniques that would go with that genre. For the cost of 4 private lessons, you would have 12 complete lessons that you could replay over and over. Plus you would have complete access to me via email with any questions you have as you practice.

Please take 1 minute to fill out this brief questionnaire.

Click Here for Questionnaire
EasyPianoStyles.com is Now on Facebook!

Go to the following link and become a fan of EasyPianoStyles.com on Facebook. Join a discussion, post a comment on the wall or even download a picture of you playing or attending a class.

Facebook Link

Hope you had a great Thanksgiving holiday. Talk soon.
Sincerely,
Debbie Gruber, B.M., M.M.
President
EasyPianoStyles.com
www.Covergirlsmusic.com