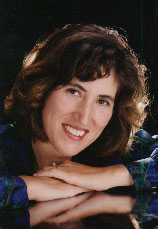 Tuesday, September 16, 2008

Hello

This issue of eNotes contains 1)the interview with acclaimed jazz/blues pianist, Tim Ray! Thank you to those who offered questions for me to ask Tim. He had many interesting comments and lots of insight for pianists and singers alike 2)Details for registering for the first-ever One Day Piano Workshop and 3)Upcoming New Project!

INTERVIEW WITH TIM RAY

Debbie: Hello Tim. Tell everyone about you, your academic background, what you teach and where you teach.

Tim: Hello! I am from Arizona and went to Arizona State University. I grew up playing lots of classical music. I started taking jazz lessons in high school. Then I got Bachelor degree in Music from Arizona State and a Masters degree in Jazz Studies from New England Conservatory. I then got a job teaching at the Berklee College of Music.

Debbie: Were some of the classes you taught at Berklee beginner classes?

Tim: Yes, I taught students whose instrument was not piano, but they were music majors. I also taught piano majors.

Debbie: Are you still teaching at Berklee?

Tim: No, I left in 1996 but not because I wasn't happy there. I just kept taking gigs to play on the road and I felt badly because I felt like I couldn't give my students the attention they sometimes needed.

Debbie: So I see you have just released a new CD called "On My Own". Is this solo piano or are you playing with a band?

Tim: It's solo piano with mostly original compositions and free improvisation.

Debbie: How could people buy your CD? Is it on CD baby?

Tim: Yes, all of the usual outlets – CD baby, iTunes. It's also available through my website www.Agitatedcatmusic.com

Debbie: You've toured with Lyle Lovett and have performed with Aretha Franklin, Bonnie Raitt and k.d. lang amongst many others. Who do you particularly enjoy playing with and why?

Tim: They are all fun to play with and accompany. I've got a regular gig touring with Lyle Lovett. He plays in lots of different genres which is great – blues, country, folk. I just accompanied Aretha Franklin at the Newport Jazz Festival and couldn't even believe I was playing with an icon! Sometimes I would almost get distracted on stage when it hit me that I was accompanying her!

Debbie: So how do you reach that level of visibility that Aretha Franklin asks you to play for her? How does Aretha Franklin know you?

Tim: Networking and listening to other people, and developing skills as a good accompanist. Your job as an accompanist is to make the singer sound good. Learning how to make other people sound good and get out of the way is the job of a good accompanist.

Debbie: How do you play differently as an accompanist as opposed to solo piano?

Tim: Well, with Lyle Lovett, for instance, who writes in so many different genres, I need to study and listen to different styles of playing to accompany him well. I do a lot of listening and transcribing.

Debbie: So who do you listen to specifically? You mentioned Ella Fitzgerald. But if you were playing in a blues style, who do you listen to?

Tim: The old boogie pianists like Meade Lux Lewis, Dr. John and B.B King for improvisation. I also love Bill Evans, Oscar Peterson, Herbie Hancock, Chick Corea, and Tom Canning, who accompanies Bonnie Raitt. Harry Connick, Jr., who is more recognized for his singing, is actually a great pianist. Also, Red Garland from Miles Davis' band is great.

Debbie: What could singers improve on?

Tim: Well, there are two things. When a singer is performing with a band, they should have a chart ready to go with all transposed chords. Also, it's really beneficial if they have some piano skills. This is really important for a vocalist. The vocalists that I have performed with who have piano skills had a much higher level of communication with the band because they know the musical terminology and could express what they wanted in terms of groove and feel. They can just over to the piano and give a demonstration of how they want the song to go and then I instantly know what to do.

Debbie: For the student who knows how to read melody notes and chords, how do you begin to learn about embellishing and improvisation? Should they study scales, common progressions, riffs, chord alterations?

Tim: I start with simple embellishments of a melody. This is a good way to break through the fear of improvising. I encourage students to develop their listening skills. They can imitate what they hear other pianists doing and even begin to transcribe solos. Scales and theory are important too but I approach it more from an ear-training perspective in the beginning.

Debbie: How useful is the blues when playing popular music. I tell all my students that the blues is the foundation of all popular music. I don't know if you agree with that or not but how useful is the blues in playing popular piano?

Tim: Yes, I do believe that the blues is the foundation of all popular music and it is a great way to start to learn how to improvise. Yes, I recommend students learn about it, learn the blues scale particularly. The blues influences pop, jazz and country/western and folk.

Debbie: Do you have any upcoming gigs? I am sure people reading this will be very curious to hear you play!

Tim: They can go to my website www.Agitatedcatmusic.com for a listing of my gigs. On September 23rd I will be playing at the Sahara Club in Methuen with my trio. And I have a steady gig on Friday nights playing at the new Ritz-Carlton Hotel in Boston on Avery Street from 8 – 11 PM.

Debbie: I'm going to try to get there too. I'd love to hear you. Well, thank you so much for answering all these questions. I appreciate all of your insight.

Tim: You're very welcome!

To visit Tim's website, click on the following link.

One-Day Piano Workshop
Place: Piano Lab in Lexington, MA
Date: Sunday, December 7th
Time: 10AM - 5PM with one hour lunch break
Cost: $130 (includes book and CD)
Description: This workshop begins where "Instant Piano" left off. The morning session will concentrate on teaching you how to play the blues. We will cover riffs, blues scales, 12-bar blues, beginning improvisation.

The afternoon session will explore how to play by ear. You will learn how to predict chords, common chord progressions, how to listen to a melody and the role of the circle of fifths. Students should have a good grasp of all of the Major and Minor chords.

How to Register: Space is limited to 10 students. Students will be accepted on a first-come, first-served basis. Every student will have their own Clavinova keyboard to play on. To register, send check for $130 to EasyPianoStyles, PO Box 1360, Burlington, MA 01803 asap to assure your spot. Please include your address, phone and email with your check. Once the 10 spots have been filled, I will start a Waiting List for a possible additional class at a later date. I will notify you if you have made it into the class and will ask you if you'd like to be on the waiting list for a future class or if you'd like your check mailed back. It is important that you give me contact information with your check or you can email me the info too.

NEW PROJECT
I am currently creating a companion DVD for "The Piano Express". Filming will start in October and I hope to have it ready by December. I'll keep you posted. This project was developed at the request of many students - those visual learners who prefer to see the piano being played rather than just hearing it. Got it. Hope you like this. I'm having a ball writing the script!

Next time, you can look forward to another rhythm lesson and other tricks I've got up my sleeve. And the interviews just keep on coming. I've got another great Brazilian pianist and vocal jazz teacher/performer to introduce you to!

take care and as usual, don't hesitate to email me with questions about your playing as they come up.

Sincerely,
Debbie

P.S. Still have some openings in the "Shower Singing in Public" class at Assabet Valley Regional Tech on October 7th. This is a really fun class and you can learn how to get more comfortable with you voice while you are playing the piano. We all want that!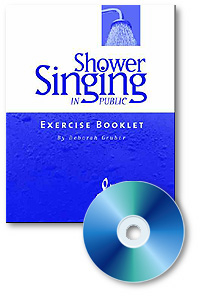 Assabet Valley

EasyPianoStyles