Tuesday, May 8, 2013

Hi

Today's lesson is another great introduction for a song. It is actually a chord progression that uses the Circle of Fifths (the great, almighty) as it's cornerstone. Take a listen!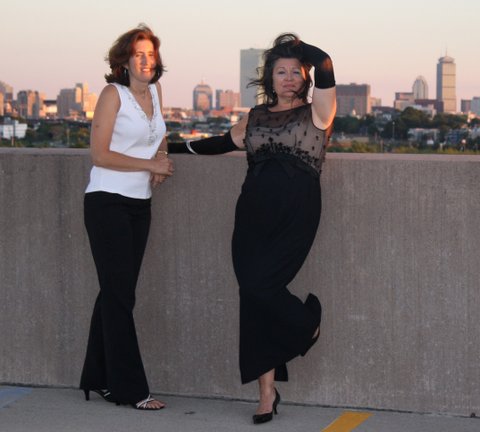 Duet Deborah

Most of you know that I sing and play in a piano/vocal duo called DuetDeborah.
We have two gigs coming up. If you live in the Boston area, come by and check us out. The first gig is at Nourish Restaurant in Lexington, MA on May 11, 8-10:30PM You can have a yummy wholesome dinner there (organic and extremely healthy food!) or drop by the bar for a drink or two.
We will be introducing a JAZZ set to our fans. Can't wait.

Nourish Restaurant
Another gig is called PORCHFEST which is held in Somerville, MA on Saturday, May 18, 2-4PM. Go to this website to learn more. This is a town-wide event where musicians perform on the porches (or stairs or driveways) of their homes. Very intimate, outside and fun.

Porchfest in Somerville
Talk soon. I hope you are doing well.
Debbie
President

P.S. Go to the website now and check out the new pictures and graphics. Very different look and feel. You like?

EasyPianoStyles