Thursday, April 28, 2016

Hello

I just returned from New Orleans. Here is the article that will be in the Making Music Magazine. Hope you enjoy! Sorry that I cannot show you pictures. I'm having technical difficulties downloading them onto eNotes.



I've never visited New Orleans before, but I have to admit, I've had somewhat of a negative image. You know, Bourbon Street, drinking, dangerous, raunchy. I'm very happy to say that during me and my family's visit last week, we experienced very little if any of that.

What we did experience was a city bulging at the seams with life – music, culture, unique history, gorgeous architecture, plentiful yummy food and, frankly, joy! I want to share with you what I saw and heard on the music front. All of it, and I really mean all of it, blew me away.

Let's start with the French Quarter (you know, Bourbon Street but a lot more than that). On every street corner there are incredibly talented musicians. I saw an acoustic duo (two women) playing guitar and singing. They were my husband's favorite group. Gorgeous singing. There was a jazz pianist on Decatur Street. Turn the corner onto Royal Street and there is a man singing his heart out in a doorway a cappella. I would pay money to hear him sing. Then there were all the Dixieland and swing bands. Every improvisational solo was beautifully crafted, inventive and exciting to hear.

Now, onto the New Orleans Jazz Festival. This wonderful festival was established in 1970 in Congo Square to bring people to New Orleans. The first year brought 350 people. This year, they are expecting 470,000 and the festival is held at the Fair Grounds Race Course 2 miles outside of the city.

I got to catch the first day of it before we headed home from our vacation. It killed me to leave so early, especially since Stevie Wonder, Herbie Hancock and Paul Simon were performing on later days. Seriously? My day started at the Gospel Tent with a singer called Alexis Spight. She had five background singers and a full band. I was moved to tears within minutes and I am not even a religious person. But as Marc Cohn says in "Walking in Memphis", "Tell me, are you a Christian child and I said, ma'am, I am tonight!". That was me.

Next was the Dixie Cups, an all girl band from the 60's. They had a number one hit called "Chapel of Love". Remember that one? These older women had such pluck and passion! Then we heard my personal favorite, Michael McDonald from The Doobie Brothers. Hit after classic hit from the 70's had my husband and I embarrassing our teenage daughter with our crazy dancing. He can still sing so well and the band was tight and groovin'. He played "Taking it to the Street", "Minute by Minute", "This is It" and "What a Fool Believes" and lots more great songs.

Then it was on to Janelle Monae, a contemporary R&B/soul/rap artist who was actually discovered by the one and only Prince (who had died the day before). She gave a very impassioned performance with unstoppable energy and a great presence on stage.

Finally, Steely Dan. As they say, the crowd went crazy! The complex jazz harmony and progressions and killer guitar and saxophone solos completely transported me. I cannot wait to go back to this festival next year, this time for three full days of magic. New Orleans is a special town filled with amazing music, fun and friendly people. Go there and tell Harry Connick, Jr. I sent you.
Upcoming Classes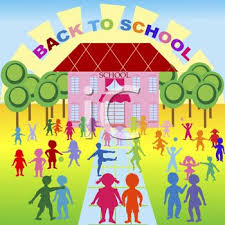 Instant Piano for Hopelessly Busy People
Saturday, April 30 2-5PM
Cambridge Center for Adult Education

Instant Piano for Hopelessly Busy People
Tuesday, May 3, 6:30-9:30PM
Brookline Adult and Community Education

I will performing at the Tewksbury Country Club this Saturday night from 6:30-9:30PM in Tewksbury, MA. If you live locally, come by and say hi!

Take care and keep playing away. The jazz fest motivated me to play and I hope it has motivated you! Glad to be back writing to you again. Another video lesson coming next week. Until then, remember to Love your piano and it will love you back!
Sincerely,
Debbie
President