Thursday, March 8, 2018

Hello

Last week, we learned about the blues/jazz rootless voicing 3-b7-9. This week we will learn another great voicing called b7-3-13. Then we will apply both voicings to the 12 bar blues in the key of C.

Click Here to Watch Video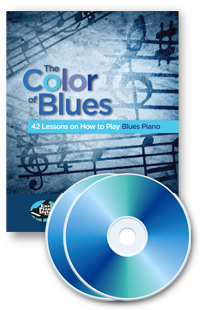 This lesson was taken directly from the Color of Blues series, a 2 DVD and book program covering 42 lessons on playing the blues!

From today until March 15th, we are offering a deep discount on the Digital Download.

The original download price is $45 and it has been discounted to $29! Order your copy now!


Once we receive your order, the links will be sent to you.




Have a great weekend. Still working on the EasyPianoStyles.com Members Only Site. If you have any feedback on what you'd like to see in the site, pop us a quick email from the contact page. And thanks for listening!!
Be well.
Sincerely,
Debbie
President