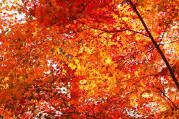 Sunday, October 1, 2017
Hello

This lesson continues where the last one left off, so if you need to do a quick review of the full roll, go ahead and do that now!

This lesson shows you how to add the melody to it. It's all about understanding how both hands work together to create the song.

Enjoy!

Click Here to Watch Lesson

If you live in Massachusetts, there is another PIANO NITE coming up on October 20th, Friday night, at the Boston Center for Adult Education. 4 openings! You will learn to play one song in one night!



PIANO NITE
Happy fall. Get those yummy sweaters out!

And remember, love your piano and it will love you back!
Sincerely,
Debbie
President