Tuesday, February 24, 2015

Hi

How are you? I must apologize for taking so long to get this video out to you. But I am sure you will get a lot out of it! You will learn a very cool blues embellishment which you can do with your right hand. After learning the riff on G, C and Bb, I demonstrate the riff using the song "Give Me One Reason" by Tracy Chapman.

Watch Video

Speaking of embellishments, check out our newest DVD called "Elegant Embellishments"! Click on the picture of DVD below and scroll half-way down to learn more about the DVD and how to order your copy through Paypal.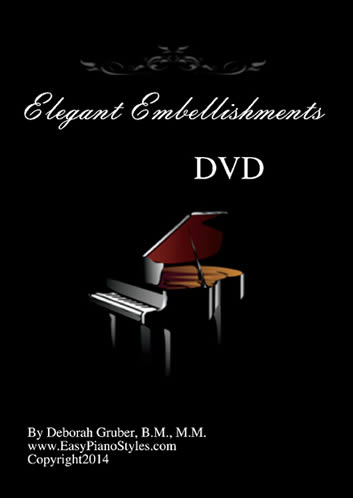 That's it for today. I hope you are well, thriving and playing (or at least listening) to music you love.
All my best,
Debbie
EasyPianoStyles.com