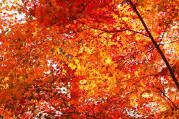 Thursday, October 19, 2017

Hello

In today's lesson, you will learn a technique that I use all the time to get away from that clunky amateur sound of chord in left hand and single melody note in the right hand.

I think you will love doing this and will notice how much better and sophisticated your sound becomes!


Click Here to Watch Lesson

If you live in Massachusetts, there is another PIANO NITE coming up on October 20th, Friday night, at the Boston Center for Adult Education. You will learn to play one song in one night!

The class is full with all the keyboards being used from the center BUT I can bring more! You will learn how to play Coldplay's "Yellow".

PIANO NITE

Be well. Have a nice weekend!

And remember, love your piano and it will love you back!
Sincerely,
Debbie
President