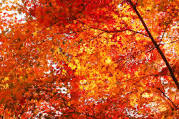 Sunday, September 17, 2017
Hello

Can you imagine the fall without the song "Autumn Leaves"? I mean, really.

I think everyone who plays the piano NEEDS to play that song at least once in September and October. It'll put you in that cozy fall mood.

This video lesson uses Autumn Leaves to demonstrate a totally awesome technique for the left hand that I seriously use for almost every ballad that I play. And I play a lot of ballads!

It is called the Full Roll. It consists 8 notes, each note is an eighth note.

It goes Root-5th-9th-3rd-5th-7th-5th-3rd. Watch to see exactly how it's done!

Click Here to Watch Lesson

If you live in Massachusetts, there is a PIANO NITE coming up September 25th in Burlington, MA at True North Coffeehouse. You can register through this link. Learn one song in one night with no background at all in piano. For real!
There are three openings left!


Burlington Recreation
With love and appreciation, my friend.

And remember, love your piano and it will love you back!
Sincerely,
Debbie
President