Tuesday, March 20, 2018

Hello

Today's lesson is all about a technique that you can use all the time, especially with ballads. You are breaking up the chord by playing the root with your pinky, the fifth with your second finger and then the third with your thumb. Watch the video and you will understand completely!

Click Here to Watch Lesson
>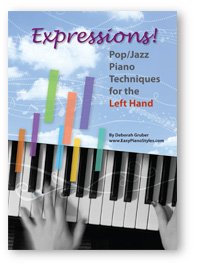 We've discounted the price from $18.99 to $13.99 (plus shipping). This is a physical DVD, not available digitally. You can order here. This price available until March 25th!


Be well and we'll send you another piano lesson next week!
Enjoy playing the piano!! Sincerely,
Debbie
President