Thursday, January 5, 2017

Hello

HAPPY NEW YEAR!

It's been 2 weeks since the last eNotes. I have been busy, well, playing piano and doing one of my most favorite activities of late - Reading! Have you read Donna Tartt's "The Goldfinch"? Amazing novel.

But I digress! We're back to the wonderful world of playing the piano and I have a lesson for you that will be useful for many many genres of music. As usual, it all begins with the blues.
Click Here to Watch

This technique and twelve other techniques for the left hand are explained in the Expressions DVD to greatly improve your playing!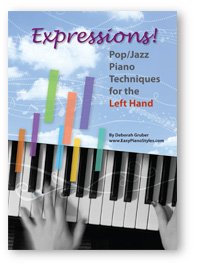 That's it for today. Remember. love your piano and it will love you back!
Fondly,
Debbie
President