Saturday, June 9th, 2018

Hello

Here is your next lesson on adding 9ths to your minor chords. It's pretty easy to implement and will add an extra texture and flavor to your sound.

As usual, it's not gonna sound good on every chord, so use your ear to determine if you like the sound on that particular chord and in that particular part of the song. It's your song, after all - play what you like!.

In the video, I played the minor seventh chord first, then went on to add the ninth.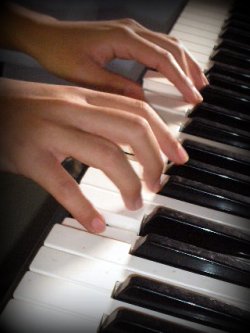 Click Here to Watch Lesson

That's it for today. Working hard on the Membership Site. If you have any feedback on what you are looking for in a Membership Site,please let me know. I'm very open to ideas!

Sincerely,
Debbie
President