Sunday, May 15, 2011

Hello

Today's lesson is on how to play a waltz. We're starting with the most basic accompaniment form then moving to the jazz waltz, then the advanced version of the jazz waltz. Enjoy!
Piano Lesson - Waltz

For lots more accompaniment patterns, check out the Playing With Style program. It includes a book and two CD's.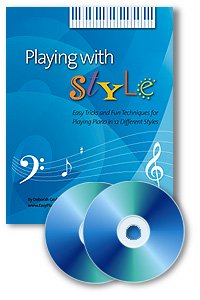 The looks of the website are going to be changing pretty dramatically in the next week or so for easier navigation. Be sure to check in and see the "renovation project".

That's it for today. I hope you are doing well and learning from these videos. If you enjoy them, please pass them along to your friends and family. Or sign up for my podcast through iTunes! Lots more coming.....

All the best,
Debbie Gruber, B.M., M.M.
President and Founder