Easy Fake Books
Beginning Fake Books for Players new to "Faking"

*Includes over 100 Favorite Songs
*All songs are in the key of C
*Includes all lyrics
*Simplified arrangements but still true to each tune
*Easy-to-read large music notation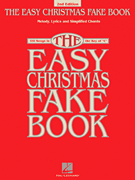 The Easy Christmas Fake Book has 100 songs all in the key of C. It features large, easy-to-read notation, simplified harmonies and melodies, and lyrics. This 2nd edition collection has been revised to include 100 of the most popular Christmas songs, including Deck the Hall, Auld Lang Syne, The Christmas Song, Coventry Carol, Feliz Navidad and lots more.

$19.95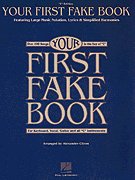 Your First Fake Book is an entry-level fake book. This book features larger-than-most fake book notation with simplified harmonies and melodies. All songs are in the key of C. An introduction addresses basic instruction in playing from a fake book. This book includes over 100 songs such as Ain't Misbehavin, All the Things You Are, Bewitched, Can't Help Fallin in Love, Don't Get Around Much Anymore, and lots more favorites!
$19.95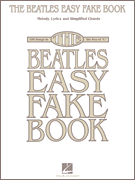 This super collection gathers 100 Beatles classics for beginners to play. The arrangements are all in the key of C and notation is large and easy to read. Songs include: All You Need is Love, Drive My Car, Eight Days a Week, Ticket to Ride, In My Life, Blackbird, and lots more!
$25.00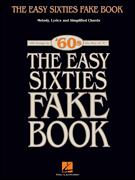 This songbook includes Baby Love, Dancing in the Street, Girl from Ipanema, Good Vibrations, Hey Jude, Leaving on a Jet Plane, Respect, On the Dock of the Bay, Turn, turn, turn and lots more!

$22.50


This songbook includes Amazing Grace, At Calvary, Because He Lives, Blessed Assurance, Do Lord, Give Me That Old Time Religion, He Touched Me, How Great Thou Art, and lots more!
$22.50

This book contains over 250 classic rock songs including American Woman, Nights in White Satin, Tears in Heaven, Wonderful Tonight, Cream On, Imagine, Hurts So Good and many many other awesome hits. This book is not an Easy Fake Book in that the songs are all in keys including but not limited to the key of C. Mostly major, minor, dominant seventh and minor seventh chords though.

$29.95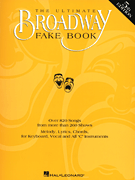 1,200 standards from 260 shows. Songs include Ain't Misbehavin, And All That Jazz, Comedy Tonight, The Impossible Dream, Springtime for Hitler, The Surrey With the Fringe On Top, Mamma Mia, Edelweiss, Circle of Life and many more.
$49.99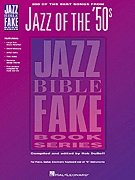 This great fake book includes 200 of the best jazz tunes from the 1950s. Features large size music notation, a chord glossary, artist & title indexes, and common usage chords. Songs highlights: Alice in Wonderland • Autumn Leaves • Beyond the Sea • Born to Be Blue • Cry Me a River • I Wanna Be Loved • If I Should Lose You • In Walked Bud • Lady Bird • Lazy Afternoon • Lost in the Stars • My One and Only Love • Picnic • Stella by Starlight • Stolen Moments • and lots more!

$22.95