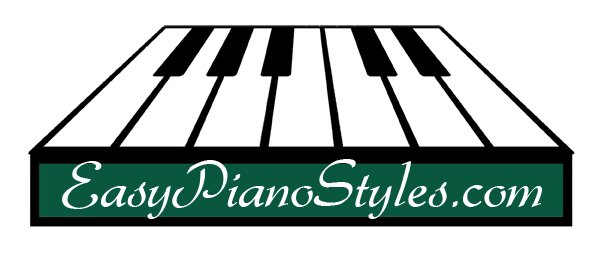 If you'd like to donate to www.EasyPianoStyles.com to support the production of the free weekly video lessons, here's your chance. Thanks so much for your donation!!


Here's What People Are Saying About eNotes.
"Hi Debbie - I just wanted to applaud you for the valuable insights that you provide via your newsletter. I've subscribed to a couple of jazz piano sites over the past couple of years (and, gained valuable information); however, I found that your "mini-lessons" provided as much if not more value (e.g., 11th chord, passing chords, fill (via straddle),etc.) and something that I could put to immediate use.
My hat is off to you for providing this information and doing it in such a compelling and generous style."
-Robert DeVivo
"Hi Debbie - I just wanted to thank you for the wonderful eNotes you provide. While I recently downloaded all of your past lessons (audio and video), I had to help support your efforts here with an actual sale so I bought Bundle #2 and wait with great anticipation for its arrival.
I have been away from the piano for years and while I have wanted to return, there has always been a plethora of reasons for not doing so. Your website inspired me to startup again.
I offer online classes myself but in a much different subject, emergency medicine. I have appreciated your very relaxed and informal style of teaching online and hope I come off half as well as you do. BTW, looking back at one of your original postcards, it asked for suggestions for your mom's prison chorus and that pretty much clinched it for me to actually buy something to again contribute to the continuation of what you are doing.
Your daughter, your new puppy, the ridiculous shaking camera were all wonderful. Your grace, compassion and humility come through with every broadcast. I wish you the greatest success and again thank you."
-Robert Delikat
"Dear Debbie,
Thank YOU ever so much for these lessons!! They help me alot...really. I AM getting better on the ivories.
This past summer I was in "BestBuy" just fooling around on their "demo's",and helped sell a Yamaha P-95 to a nice couple,and then on my way out of the store the security guard said,"Was that YOU playing the piano, you sounded pretty darn Good"!! KooL! Self-Esteem up a notch!
Totally independent source."
-Ray Nowak

I use a great service to send out audio lessons. Check them out!
Xiosoft Audio