Private Lessons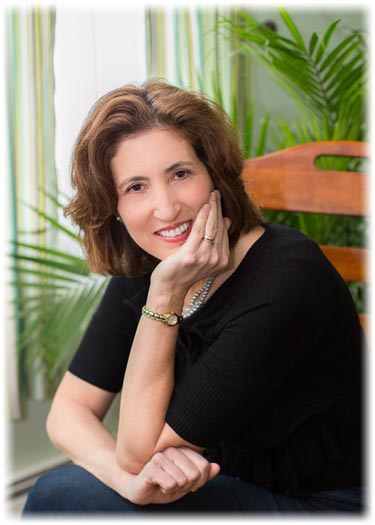 VOICE LESSONS


I am a member of the National Association of Teachers of Singing. I have been helping people learn how to sing and become comfortable with their voices for over 22 years now. Through exposure to some amazing choral conductors in the Tanglewwod Festival Chorus to private voice teachers and seminars, I have learned a lot about the voice.

But I would have to say that I have learned the most through my students. They are my very best teachers. I credit them with helping me to problem-solve their vocal issues. With some voice students, I help them learn music for their choruses. For others, I help them learn how to read music. For others, I am helping them to strengthen their voices and their ears.

Many voice students are also interested in learning how to accompany themselves on the piano while they sing. Of course, this is something I love to help students with!


PIANO LESSONS - In Person and SKYPE!
Some Topics I Cover: (but you can decide what you'd like to study and what to leave out)

Scales - Major, Minor, Dorian, Mixolydian
You will play all of the major diatonic and minor scales (natural, harmonic, and melodic). You will also learn the Dorian scale in every key (b3,b7) and the Mixolydian scale (b7). These are all useful for improvisation and for understanding chords, keys and progressions.

Chords - Major, Minor, Dominant Seventh, All Seventh Chords. Seventh chords include Diminished Sevenths and Major Sevenths. You will play them all in root position, then learn how to invert them which is to play them in different positions. You'll play them as blocked chords then as broken chords (arpgeggios).

THE BLUES!
The Blues is the foundation of all popular music so there is so much to learn. And it is a great deal of fun while being an excellent way to learn to start improvising. You will learn the standard 12-bar blues forms as well as many variations on those forms. You'll learn chord voicings for blues chords and ways to alter them too. Then there are the riffs for the right hand and the left hand. These riffs are patterns that you can use in your music to jazz it up.

Voicings
There are many ways to play the notes in chords. By changing the order and selection of notes, a chord can sound very different. I can show you ways to play dominant seventh chords. I can show you how, by just moving one finger, you can greatly enhance to sound of a minor chord. Learn all about quartel harmony for major chords. Your playing will really move up a notch.

Beginnings and Endings
How do you start a song? You don't want to just start playing the melody right away. You need a proper introduction! The same goes for ending a song. The song is not complete without these two parts yet most people don't know what to do. I will teach you ways to bring a beautiful ballad to a mellow close. I can show you a catchy riff that works for introducing any up-tempo song.

How to Transpose any song into your key
If you are a singer, especially, you will want to change the key of songs that you play in to accomodate your vocal range. For instance, say you want to play "I Could Write a Book" but the song is too high for you to comfortably sing it in. Easy solution. Transpose it. It is a 3-step process which allows you to transpose any song into any key.

Rhythmic Patterns for Accompaniment
Are you a singer? Do you want to play in a band or accompany a group for a sing-a-long? You'll be happy to know that there is a unique way of playing just for these occasions. You don't need any melody since another instrument or voice will be covering that. This frees up your right hand to do the chords. There are lots of rhythmic and harmonic patterns that you can use, depending upon the style you want to play in.

If you want to play Rhythm and Blues, I can show you one pattern, but it would be totally different from the pattern you would use to play a jazz ballad or a gospel piece. There are many ways of breaking up a chord! Check out "Playing With Style" program to learn more about it.
Words from Parents!
"Deb Gruber has been our daughter's piano teacher for seven years, and our son's piano teacher for 2 years now. She is one of the main reasons our children love the piano and music. She has made it fun for them by choosing piano music that suits their interests and personalities. They practice independently because Deb has instilled that quality in them. She has taught them that practice makes the difference, and they love hearing the progression from learning a new piece to mastering it. Deb's recitals are great! We love seeing how much all of Deb's students have grown, whether they are playing the piano, singing, or in the rock band. It's an exciting night! Deb is patient and encouraging and we feel fortunate to have Deb as Hannah and Justin's piano teacher."
-Lisa & Bill Miksenas
Parents of Hannah (14) & Justin (11)

"I met Debbie almost ten years ago when I attended her "Shower Singing in Public" class, and she has been my private voice teacher ever since! During my lessons, Debbie incorporates music theory and techniques which have enhanced my vocal abilities, as well as given me the confidence to perform in various choruses and choirs, both as part of a group and as a soloist.

Also, for almost two years my nine-year old daughter has taken piano lessons from Debbie, and I'm so impressed at how much she has learned in such a short period of time. Debbie's vast knowledge and teaching style have benefitted me and my daughter in so many ways. She is the most wonderful music teacher and mentor!"
~ Maryann Collyer


Playing with Style

Altered Chords
Chords can be altered to change the "color" of the sound. Much the way that you can change the shades or richness of a color (light blue, navy blue, turquoise blue etc...), sounds can be changed as well. Some ways of altering a chord are to sharp or flat the fifth of the chord. You can add ninths, then flat or sharp them. You can learn all about chord suspensions. It's fascinating the way that by moving a finger up or down, you can dramatically effect the sound of the chord.

Playing in Various Styles
There are so many different ways of playing a chord, not just harmonically but rhymically. How you play a chords rhythmically, between your two hands, creates a certain style. If you want to play in a latin style, you would employ a completely different rhythm pattern than a gospel style. The same is true if you want to play up-tempo, swing jazz as compared to a slow jazz ballad. You can learn about full rolls,half rolls, strumming, pulsing, locked chords, walking bass, easy stride, full stride, latin accompaniments, jazz voicings for the left and right hand, blues riffs, walk ups, and many many more!

RATES
Hour - $70
3/4 hour - $55
1/2 hour - $40

WANT TO TAKE A CLASS? CHECK OUT THE SCHEDULE PAGE FOR LOTS OF GREAT UPCOMING CLASSES IN THE BOSTON AREA. CAN'T MAKE THE CLASS? TRY THE "PRIVATE LESSON SPECIAL"

1 and 1/2 hour private lesson plus book and CD($25 value) - $99